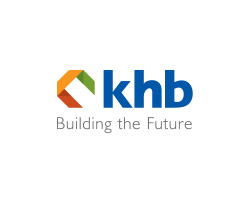 COMPANY PROFILE
KHB, Kool Home Builders is a privately owned construction and real estate group with activities spread across UAE and India. We are headquartered at Dubai and have made several successful ventures into Building Construction, Infrastructure, Real estate, Education and IT sectors. Gamma Contracting, our parent construction company in Dubai has been actively involved in construction of several building projects in UAE. Over the years, we have built the Group's reputation with a steadfast focus on delivering high value to every business activity that we get involved. Our journey has seen the Group becoming a trusted name with a turnover of around Rs.750 Crores.
KHB also has a Contracting division, M/s. Kool Home Builders Pvt. Ltd., under the same ownership. KHB GROUP a consortium consisting of Kool Home Builders, Kool Home Builders Pvt. Ltd. and Gamma Contracting LLC, takes up turnkey contract projects in India.
We are a new generation, highly engineering based, Project Management Services (PMS) integrated firm. Our first and flagship project, 3,55,000 sq. ft. KHB PLATYNUM: a Mall and Serviced Apartments Hotel Project at Maradu, Kochi was completed on a fast-track basis in 30 months and without any debt. KHB GROUP is a debt free entity.
We have perfected a fast-track Project execution capability by having our own highly competent design, engineering, value engineering, coordination, design development, shop drawings, project management and project execution setup. We also have a full-fledged MEP Division including a Fire-fighting specialized company (M/s. FireKool)to take up all associated MEP works in-house.
The in-house PMS (Project Management Services) division works as a command centre for all the projects undertaken by the Group. This is a rare outfit and a major differentiator, which benefits the clients in several ways.
We have our own construction machineries like Batching Plants, Mixers, Concrete Pumps, Tower cranes, Backhoe Loaders, Generators etc., sufficient manpower, supervisory team and financial resources to take any type of building projects. We work very closely with our regular subcontractors for Piling works so that KHB can take up projects from Substructure to Finishing. All projects are executed with high attention to Quality and HSE standards.
KHB has the capability to take-up projects worth over Rs. 200 Crores per annum. With the experience earned in building construction sector, KHB also has plans to venture into Infrastructure projects in the near future.
Unique Features of our India entry
Fully funded from in house capital , Zero Debt Group
Current Valuation of the KHB Platynum Mall Section is INR 200 Crores
Total investment exposure in India currently is around INR 400 Crores, which is again 100% own funds